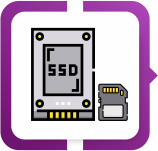 BROAD PORTFOLIO OF OFF-THE-SHELF
STANDARD PRODUCTS
Fortasa's Industrial Flash storage products offer a wide range of platform choices to any Industrial Application. Consisting of Industrial Grade PC Memory Card, Secure Digital, microSD, CFast and CompactFlash cards, PATA/IDE, PCIe, SATA and USB interface options, Fortasa Flash Storage Products come in multiple physical form factors, connector and housing choices to give the broadest standard product selection to fit most customer needs.
Product quality and consistency to specification is guaranteed through a locked bill of materials (BOM) that is unique to any Fortasa product part number.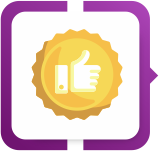 RELIABILITY AND QUALITY
YOU CAN TRUST
Unlike an ordinary consumer Flash card or SSD, Fortasa's Industrial Solid State Storage Products contain exact component traceability to ensure that all critical components (such as Flash Controller, NAND Memory Components, PCB, Connector and Firmware) are exactly the same as were originally qualified by the customer.
Every Fortasa part number is mapped to a unique and specific Bill of Materials (BOM) which is identical for all the product shipments under the same Fortasa part number.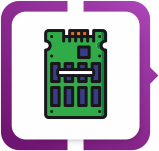 CUSTOM MEMORY SOLUTIONS
FOR SPECIAL NEEDS
No two end products are ever created the same. You spent a long and arduous time in a relentless technical pursuit to trump the competition with the next generation hot product. And now why would you entrust the fruits of your labor to the off-the-shelf commodity memory components.
Whether your system requires increased performance, reduced power, additional security, custom form factor or uncommon features and commands, Fortasa Memory Systems works closely with OEM customers to develop unique and custom fitting Flash storage solutions that address most critical end-application needs.